Tips for Traveling with Tots (Updated 2021)
Every other year, we travel fifteen hours by car to spend Christmas with my in-laws in Canada.  Yes, it is crazy!  Driving fifteen hours (15!) in a car over snowy, icy remote mountain passes in both the United States and Canada?!  Who would do such a crazy thing?!  Well... us.  We do.
We started driving as a newly married couple because the airline's winter policies prohibited our 14-year-old dog from flying to a city where 40 below is not uncommon.   We did it again two years later, still with our dog, but also because we were "just" pregnant and were afraid flying would harm the baby.  And now, even though our doggie child passed away, we do it, believe it or not, for convenience. 
Parents know how miserable it is to travel with small children.  Just the sheer amount of "stuff" is enough to break the strongest of us.  Strollers, car seats, pack-n-plays, eighty-five changes of clothes for a five-day trip, 50-60 diapers, diaper bags, blankies, favorite stuffies, snacks, all the things to entertain a little one during travel, AND your own luggage.  Now add on Christmas presents that cost more to send "abroad" than they cost to buy, the sleds, the skis, the ski clothes, the skates, and, of course, the hockey stick brought out only for Canada.  So, yes, we drive there for Christmas.  It is just easier.
Between this bi-annual trip and all the other times we travel, mostly by air, I have gotten pretty comfortable - dare I say good? - at traveling with a little one.  Here are some tips and helpful hints I found really work for us.  I hope they work for you, too!
1.  Use a properly installed car seat.  It is the safest way for your little one to travel.  Plus, it gives you the space you personally need to travel comfortably.  I know tickets add up when flying, so check out this helpful hint.  
Helpful hint: Flight attendants and schedulers can work magic when they want to.  When you book your ticket, make sure they know you are flying with a small child and ask if the flight is likely to be full.  On the day of the flight, check in early and engage in friendly follow up.  In my experience - literally 11 out of 12 flights - the airline kept the seat next to mine available for my son.  For free.  (P.S., this only works if you are flying coach and the flight isn't 100% full, and, obviously, it does not guarantee you a second seat). 
2.  Have a variety of small toys, books, and crafts nearby.  Every family has different approaches to screentime.  Personally, we limit it.  That means, when traveling, we usually keep our kiddo happy the old-fashioned way.  On our first long flight (a six hour flight from Seattle to Florida when my son was seven months old), I realized (aka a kind, well-prepared gramma in a neighboring seat taught me) that variety and proximity are musts.  Kids don't have the attention span we have.  Variety keeps them entertained.   Proximity saves everyone a headache.  When you keep the toy bag where you can easily access it, not in the backseat with your little one or in the overhead bin, hand-off can be quick and easy.  And therefore painless.  Our faves: a ziplock of Duplos or Legos, books, cars, little figures, crayons and paper, and Melissa & Doug "paint with water" books, like these:
Helpful hint: When the gramma pulled out a couple small toys to give my son, I also learned how a couple inexpensive new-to-him toys can go a long way.  I swear her sweet offerings held my eight-month-old son's interest much longer than the tried and trues I brought.
3.  Ensure your little one is ready to travel.  Whenever possible, make sure they have a clean diaper and are fed before starting out.  
Helpful hint: If you are breastfeeding and are looking for a private place to do so while traveling, download Mamava mobile app to help you easily locate and unlock Mamava private lactation spaces where and when needed.  Depending on the length and timing of your flight, you may wish to pump or nurse just before boarding your plane and right after disembarking. These convenient lactation spaces can help you do just that (with total privacy!), so you don't have to worry about pumping in a restroom or other area not meant for expressing or feeding breast milk. 
4.  Pack enough milk to get you through nap routines and meals.  Not only is having milk good for naps and meals, did you know that feeding your child during an airplane's take-off and landing can protect his or her little ears from painful pressure? 
If you breastfeed and are flying, you can breastfeed on the plane or feed your baby with breastmilk from the bottle.  If you intend to breastfeed on the plane,  you might notify the airline in advance to let them know you intend to do so.  Sometimes they can make special accommodations for you or offer recommendations.  If privacy is important to you, take that into consideration when you select your seats.  If you would generally use one in public and prefer to use one to feel more comfortable, don't forget a nursing cover or blanket.  For a list of top nursing covers, click here. 
If you are bringing bottles of pumped milk or pre-made formula on a plane, before you fly, review TSA guidelines for doing so.  Again, you might also want to notify the airline to see if it has any special requirements you need to follow.  Pack everything you will need, including the bottles, sanitized nipples, your insulated cooler bag and icepacks, and cleaning wipes or sanitizing spray.  
When going through security, tell the security inspector when going through the checkpoint and present the bottles for inspection.  Since breast milk/formula is considered liquid medication, you can carry on more than 3 ounces.  Formula and breast milk (and juice) in quantities greater than 3.4 ounces or 100 milliliters are allowed in carry-on baggage and do not need to fit within a quart-sized bag. Frozen ice packs used in your cooler bag are also allowed under this exemption.  While security inspectors cannot taste the breastmilk or formula, you may be required to open it for inspection.  
If your child drinks cow milk, pack on-the-go milk boxes.  This is the kind we use: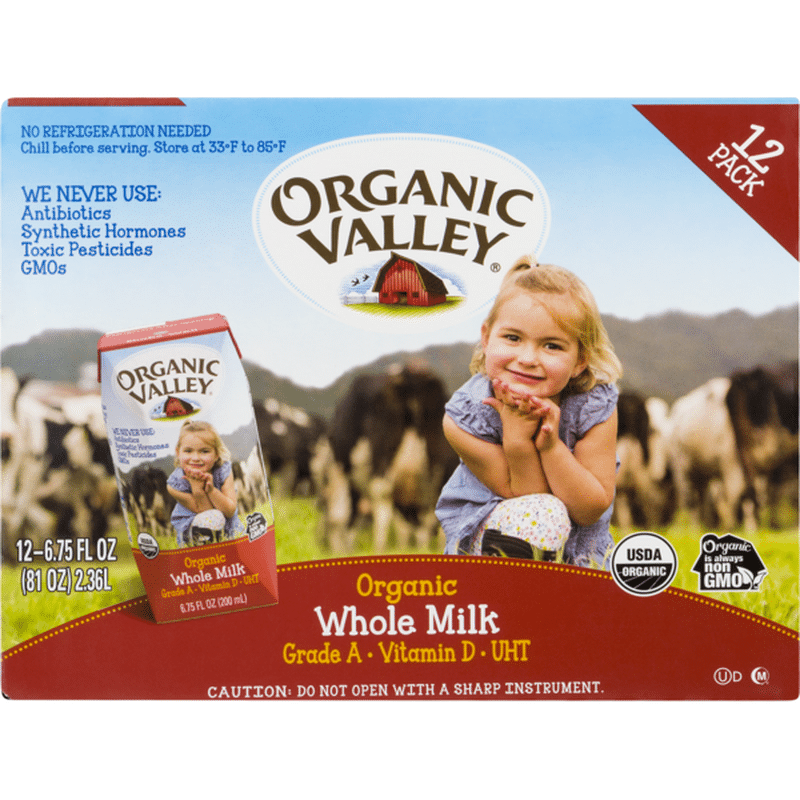 If the milk is in a sealed box and you have a toddler, airlines often let you bring that liquid through security and onto the plane.  Sometimes, they will test it first.  The test is easy.  They just ask you to open one box at the straw hole and extract a drop of milk for them.  Another plus?  Unlike pumped breast milk, milk boxes do not have to be kept cold.  
Helpful hint:  If your toddler still uses a bottle, squeeze the milk from the box into the bottle.  Straws can be hard for little ones.  I found that squeezing the box into a bottle was far less messy overall.  Plus, when your child is used to a bottle, the bottle provides a comforting sense of familiarity. 
If you are driving and need to feed your little one, pull over - even if your partner is driving.  It is never safe to nurse your baby while the car is moving.  Feeding your baby a bottle in the car seat is possible but it's not recommended, especially if the car is moving.  Bottles can become a choking hazard for infants that cannot hold it and a potential projectile if a crash were to occur.  If you do have to bottlefeed in a moving car, there are things you can do to do so in a more safe manner.   However, it is better and safer to stop.  Plus a short stop is the perfect time for burping and diaper changes.  
5.  Pack snacks.  Airplane food and restaurant pit stops are not always available when you need them.  And they aren't necessarily healthy or satisfying to the picky eater.  Taking a tip from a pal of mine with three kiddos, I always have a snack bag with me (or at least in the car).  In it, I pack healthy snack items my little solids eater loves.    
Helpful hint:  Three, actually.  One, like the toy bag, keep snacks where you can easily reach them.  Two, avoid sugar and juices - things that amp your child's energy level.  Sugar rushes while confined to a seat really suck!  Also, pack hand sanitizer and wipes.  
6.  Pack changes of clothes, extra diapers, and wipes.  Extra clothes, diapers, and wipes are 100% necessary.  You never know when your child is going to have an accident or get sick, and nothing is as miserable as sitting for hours in wet or soiled clothes. 
Helpful hint:  If you're traveling at nap or bedtime, pack your kiddo's sleep clothes.  Dressing them in sleep clothes clues them into the fact it is time to sleep (please, God!), and following your usual routine is comforting to children.  Which leads me to the next tip.
7.  Try to keep to your nap and feeding schedules and routines.  Having your own food and changes of clothes makes that easy.  When our travel extends into nighttime, I put my child in his jammies, feed and read to him, give him his blanket and buddy, and encourage sleep.  Most the time following our modified routine works.  (Full disclosure: there have been times he's stayed awake until literally the minute we landed, which is REALLY rough when you are traveling solo).  
Helpful hint: We made travel etiquette part of our travel routine.  From babyhood, we encouraged our guy to talk quietly on planes, be polite, and not kick the seat in front of him.  While it may all very well fall apart someday, I am happy to say we are almost always complimented on how great a flier he is. And he is fun company in a car, too! 
8.  Engage with your child.  Talk to them.  Sing to them.  Touch them when you can safely do so.  This keeps a child from feeling lonely and helps him or her feel nurtured.  Engagement also creates the sweet moments you treasure.
9.  Take breaks.  If you are driving, stop frequently for potty breaks and playtime.  A few minutes running can save you hours of whining!  If you are on the flight and are "free to move about the cabin," take your little one for walks. A little exercise goes a long way.
10.  Be flexible.  We all know that when you have children, things rarely go as planned.  That can be really hard for highly-organized planners like Hubby and me to handle.  But handle it we must.  You have to be able to adapt as necessary.   
11.  Do your best to stay calm, empathetic, and kind. To yourself and to your little one.  Even if you think you are going to lose your mind, even if you think every passenger on the flight is giving you dirty looks.  Nothing amps a situation like parental stress/meltdowns.  If sitting for hours in a cramped setting is hard on you, imagine what it is like for a small child.  If your child starts to lose it, he or she generally has a reason.  Do his or her ears hurt, is the child sleepy, hungry, bored, in need of a diaper change or snuggle?  Adding your stress to the situation just makes things worse.  Stay calm, empathetic, and kind so you can be calming.  Stay calm, empathetic, and kind so you can figure out what is happening.  Stay calm, empathetic, and kind so you can troubleshoot. 
Helpful hint:  Honestly, there are times when I think I might lose my ... mind... and I have told my little guy that Mommy needs a timeout.  Because I do!  I take that time to breathe, check my temper, and remember how desperately I wanted to be a mommy.  And it helps.  Also, when you are flying and your little one loses it, don't let the pressure of trying to please everyone stress you out.  Most people have had kids or have been around them.  They understand.  Just focus on what you can do and don't let the random sigh or dirty look get to you.   You are doing the best you can!
Wishing you safe and happy travels!